A couple of nights ago my friend Scott and I took in a live event at the Landmark Theater where the one and only presenter was the fabulous Neil deGrasse Tyson, astrophysicist and director of the Hayden Planetarium in NYC. His first question from the stage was "Do you people know what you've come to hear about?" It turns out I wasn't the only one wondering about that, since I only remembered that he was coming and that we bought our tickets last fall.
It turns out the tentative title of the event was The Best And Worst Science in Movies and Commercials. I'm glad he went in this direction because I've watched a lot of his lectures on YouTube over the years and even though I was ready and happy to hear him talk about all that same stuff again it was great knowing he'd put together something new. I also noticed that we weren't the first people getting this lecture as one of his slides showed he'd presented it in Kentucky.
He covered a lot of movies and commercials, although he beat up on one of my favorites, Armageddon, only giving it credit for one true science fact. What I found really interesting is that I only knew half the movies he talked about and not a single commercial… which were mainly beer commercials. None of that mattered though, since he made all of his observations pretty funny and relevant.
He made a very interesting statement early on, something that I, as someone who likes to write and has two video channels, can use in a different vein. He said that it's always better to know the science of something you want to show before you either try to keep things accurate or want to go in a totally different direction.
As an example he used a clip from one of the Expendables movies (none of which I've seen) where the character of Dolph Lundgren says something that he reports as Einstein's Special Theory of Relativity when in actuality it was his Second Law of Thermodynamics. The thing is, Lundgren the person would have known the line was incorrect because he had a bachelor's degree in chemistry and a master's degree in chemical engineering. Truthfully, not knowing the film, I'm sure there was meaning somewhere, but I understood his point. lol
Of course there was one story I was expecting and it's the one he closed with, that being his interactions with James Cameron about the stars and sky being wrong in the movie Titanic. I'm not going to tell the story here; instead I'm going to let him tell it:
https://youtu.be/8B6jSfRuptY
All in all, it was a great night of science, laughter and fun. I was sorry I missed the last time he came to this area in 2014 because I was out of town, but after seeing him this time I know I'm going to work hard to see him if he comes back this way again.
It's amazing how fast time goes by. Friday morning I went to a seminar called 7 Habits of 7 Highly Successful People, based on the Stephen Covey book 7 Habits Of Highly Effective People. This is actually the second one I've gone to; the first time I went was in 2007, and I've missed all the others since then. Shame on me!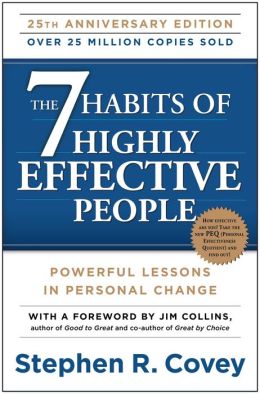 Instead of being held at the Centerstate CEO building, as these were the folks sponsoring the event, this time it was held in Recital Hall at Onondaga Community College, in a building I'd never been to before and thus was a little late in arriving; it was also snowing and raining at the same time, which figures; welcome home to me. 🙂
Matt Mulcahy of CNY Central moderated the event, and the participants, less Jason Smorel from the Syracuse Chiefs, were:
Kimberly Boynton, President & CEO, Crouse Hospital; Eileen Brophy, President, Brophy Services Inc.; Amy Collins, President & CEO, CNY Central; Bob Daino, President & CEO, WCNY TV/FM; Eric Hinman, Partner, Rounded.com; Dominic Robinson, Vice President of Community Prosperity, CenterState CEO. For just about 2 hours each presenter got up, told a little bit about how they got to where they are in the first place, and then gave their 7 habits, explaining each one. One of the most amazing things is that there were some themes that were common for all of them. As someone who writes and speaks about leadership, I was impressed that all of them believed communications and transparency with employees is very important, as well as honesty. Also, every person talked about making lists to help them concentrate on their tasks and goals, not only for the day for long term as well.
Of course I have some personal insights about each speaker as well. I have to admit that this time around, unlike in 2007, I only knew of one of the people presenting beforehand, though I'd never met her, and that was Kimberly Boynton. It's amazing how far she's gone to become the top person at Crouse Hospital, a place I used to work. What was shocking is that she mentioned how she decided not to move into the president's office and instead shares a space with her assistant. When you want to see her and walk into her office, she's right there across from her assistant; no gatekeeper for her. I assume she has a space for privacy when needed but that was a very interesting concept.
Bob Daino led off, and he was the true humorist of the group and easily the most comfortable speaker. He told an interesting story that most of us can learn a good lesson from. He mentioned that years ago a guy came into his office and asked him if he wanted the good news or the bad news. He said he wanted the bad news, so the guy told him. Then he asked what the good news was and the guy said he asked which one he wanted and that's all he was getting. Years later the guy was retiring, and he asked about that day, which the guy remembered. The guy also remembered what the good news was, but said he was taking that one with him. In essence, the point is to always listen intently, not only to what someone is saying but how they're saying it, so you can ask the right questions.
Amy Collins was interesting in that she rose to her position via sales and really only had experience in that area and not all the other areas of media. So she's been doing shadowing programs, where she follows different people around for a day or two to see what they do and to try to understand their needs. In essence, she's Undercover Boss without having to go undercover. That's important because many leaders really don't know what their employees go through and deal with on a daily basis, especially if they've never done any of those things.
Eric Hinman was something entirely different. He didn't talk about his business as much as being an Ironman triathlete, which was quite impressive as he's ranked #26 in the world. He said he does the same type of thing in business that he does as an athlete, which means planning his day, making sure to do certain things every single day because it's important to stick with a routine and take care of the details, and to always plan on getting the things you need to get done even when other things are getting in the way, such as his traveling back and forth between New York and California. He also owns other businesses locally, such as crossfit gyms.
Eileen Brophy's story was the most touching. She came to entrepreneurship unintentionally with the unexpected passing of her husband and didn't know anything about the business. She said it took her 4 years to figure it all out, and along the way realized that she didn't want to be all about the business like her husband was. So she learned how to delegate while learning everything about the business, did shadowing like Amy above, and also did some of the cleaning services to show her employees that she wasn't above getting into the mix of dirt and other nasty stuff. A crash course in business without the benefit of school or anything else; proof that it can be done.
The final presenter was Dominic Robinson, and in his own way he's helping to revitalize areas of the city that have fallen into hard times and have a low economic base. His most interesting story was saying how he talks to two people almost every single day. One is a staunch conservative who used to be a banker, and though their ideals are totally opposite the insight he gives helps Dominic see certain things clearly. The other guy is an uber liberal who, once upon a time, ran for the office of vice president of the United States via the Communist Party. He said this guy doesn't always think he's doing enough, yet keeps him grounded on the true mission of his work. Whereas I'd admit that I probably wouldn't do well with people as diametrically opposed as these two, it is a great lesson in taking opinions from others who might not always believe as you do because other points of view are always helpful in the long run.
Fantastic stuff, and a very appreciative crowd helped make the event special. I even got video face time when Matt scanned the crowd while making a video from his phone showing the enthusiasm of the people in the audience; I'll take that any day. I can't wait for next year's event.
Yesterday was the BizBuzz Social Media Conference at the Holiday Inn and Conference Center in Liverpool, NY at Thruway Exit 37. It was an all day conference that had seminars on all aspects of social media and social media technology, and it was definitely the place to be.
It all started in this very large room that was set up for nearly 400 people; possibly more. By the time things got started it wasn't close to full, maybe 75%, but as the first presenters were doing their thing people kept coming, and I'd estimate that there ended up being at least between 300 and 400 people throughout the day. Some people came for the entire day while others came for short portions to get what they wanted and then left. I was a presenter so I didn't have to pay, but it wasn't inexpensive, though reasonable for an all day session, and I know I wouldn't have left early.
The first presenters were Brian and Eddie Bluff from Site-Seeker Inc, a company that does internet marketing SEO, web development, etc; a company offering services I offer and then some, based in New Hartford, NY. It was an interesting give-and-take session with the two brothers kind of riffing off each other but it was a very effective presentation on how companies are benefiting from social media marketing. Brian made a statement that I retweeted because I thought it was pretty powerful: "What does it take to trust?"
Once they were done it was time to look for the next session. The sessions were each 40 minutes long and they had multiple sessions going on at the same time, one in the large room, which they actually divided into 3 sections but left one as the largest room, and then many other smaller rooms.
An associate professor at Syracuse University talked about emerging technologies and social media services that many people didn't know about. I knew most of them but a couple I didn't, which is always cool. He also made a great statement in comparing Facebook to Twitter: "Facebook is for catching up with people you used to go to high school with. Twitter is for reaching the people you wish you went to school with." I thought that was fairly profound because he's right, you rarely connect with someone on Facebook that was someone you used to know, but it always happens on Facebook.
After that presentation we had a 10 minute break, then it was onto the next session. Since I felt I knew a lot about all the other topics I went into the one being put on by Philip Frankel of Bond, Schoeneck & King, one of the sponsors of the event, on legal concerns of social media. This was a pretty good presentation, which I have to admit I wasn't expecting, and though it wasn't all that well attended, I thought it was a very important topic. Something I thought he said that was fairly important was this: "All interactive computer service sites should post disclaimers against content they didn't produce." His recommendation was that bloggers should think about doing it as well to protect themselves against comments made on their blogs by visitors, but did acknowledge that those of us writing individual blogs are probably safe.
Then it was lunch time, and you could decide to go to the large room to listen to some case studies or go to what they were calling the Cloud Lounge to eat and talk with people. I did that instead and got to meet a few new people while also talking with my friend Sunny, who was hosting a table for people who might want to learn more about some aspect of social media.
I was a presenter at the conference, as I stated earlier, and I was starting at 1:40. I went to the room early, and as it turns out it was way earlier than I should have gone, but I'll get to that. I wanted to make sure they had the presentation that I'd sent ahead of time so that I didn't have to bring my laptop. Nope, it couldn't be found, but I was a Boy Scout as a young kid so I'd brought the presentation on a flash drive, just in case.
I wasn't sure how many people were going to show up because there were a lot of presentations going on at the same time as mine that I thought looked really good. Six minutes before I started there were only 2 people in the room, one of which I knew, Bill Pfohl (thanks Bill), and that was it. Two minutes before I was going to start people began filing in, and the room was more than half filled when I decided to start. Just about 10 to 15 minutes later the room was pretty full, which was nice since I had a small room and thought I'd look kind of goofy in there with only a few people, and it turns out, I learned later, that I had started 10 minutes too early; oops! lol
No matter; I talked about business blogging as a social media platform and it seems that I did okay. What surprised me later on was discovering that I actually said a couple of things that a few people thought was important enough to retweet. I'll share those tweets, all in a row thank goodness, as one:
How neat being quoted; never thought of myself as a quotable type. 🙂 Anyway I ended right on time, which means I was actually 10 minutes over, but I entertained questions during the session as well and so I'm glad it worked out as it did.
Next it was time for the final break out session. I decided to go to a session in the large room that had been given earlier in the day called Herding Cats and Chasing Whales, put on by Ric Dragon of DragonSearch Marketing, based in Kingston NY. There were no pictures of either cars or whales, but ways to try to identify which types of social media each company needs to look at to be able to compete with others that do what they do. Unfortunately I didn't get a quote from him, but it was pretty cool.
Finally it was time for the closing keynote, and that was presented by Mark Russell (no, not the piano guy) of Eric Mower & Associates (who looks like they might be trying to change their identity to EMA; stay tuned…), and it was a lively presentation with videos emphasizing how companies are coming up with unique ways to brand their businesses using social media these days, which included a cool commercial with a gorilla drumming to In The Air Tonight by Phil Collins and a, well, "interesting" tampon ad that made the guys squirm a little bit and the ladies laugh. lol
Finally it was all over and everyone I talked to later on seemed to have a good time. A few people who weren't all that savvy in social media said they learned a lot but were still confused by much of it. I could understand that; I figure that one can only take in so much information if it's not something they're already familiar with. Still, it was a success, and I hope that if (when) they do it again that I'll have another opportunity to be a part of it all.
The one answer I never got was whether they would take all the presentations they got beforehand and put them up in one place so people could download them. I'll put up a link in a post that will allow people to download it if they so choose.