A couple of weekends ago I finally came back to town for good (for a while) and my wife came home the same day, although a bit later. We had a great Saturday together before she had to leave early Sunday morning. She called her friend, who was going to meet us for breakfast, and the friend recommended Little Gem Diner. I was overly elated; it was on!
I remember Little Gem from back in the day, from my mod 20's to early 30's, when it still looked like it was contained within an old steel paneled oversized trailer. I remember going there mainly for lunches and most of the time ordering the meatloaf special, which came with mashed potatoes and gravy and a side of corn, and after I'd taken my first couple of bites I'd mix the entire thing together; hey, that's how I roll.
So we went to Little Gem Diner on Spencer Street, and strangely enough I couldn't remember how I used to get there, and that's probably because of all the road changes over the years. Good thing for GPS.
To say it looked much different on the outside would be an overstatement. No more steel (probably tin?) paneling, a new sign, and fancy car and an expanded visage caught my eye. I just smiled as I got my pictures and then went inside.
Seems that we beat the crowd, which meant we were immediately seated; there's never anything depressing about that. I decided to order a traditional breakfast, 2 eggs, an english muffin and some bacon… with a couple of additions. I asked for the meal with a hamburger because they offered one and I asked for some sausage gravy so I could pour it over the entire thing. My wife ordered a fritatta.
When they came both plates were teeming with food galore, way more food that either of us were going to consume. I sectioned off a portion, which turned out to be probably less than half, and my wife portioned off even less, and yet for both of us it was still a whole lot of food. And good food it was; truthfully, I've found few places that can mess up breakfast (though there are a couple), and this was great. By the time we were ready to leave, totally full, it seemed like we had two full containers of leftovers (which my wife turned into 7 separate meals later on; that woman has talents). I also saw one of my local buddies on the way out; even better.
Still, now that I had been to Little Gem I realized that I wouldn't be satisfied until I went for a daytime meal of some sort. In this case, three days later I found myself back at dinner time, around 8:30, which turned out to be lucky because unlike the old days when they stayed open all night, now they close at 10PM, which is probably both smart and safe. And, like the old days, I ordered the meatloaf dinner, which came with the same accoutrements as it did back then. I know there's a different cook and a different owner so I didn't expect it to taste the same, and I was correct on that. Yet it was all still pretty tasty. And of course I mixed it all together after the first few bites; some things never change.
I didn't order dessert on purpose because these days I track my calories more. However, I did "try" by asking if they had anything with peanut butter in it. The lady said they didn't but people were always asking them for it; something to think about guys. lol However, they had a lot of pies and cake on hand, so if I'd really wanted to I could have found quite a few things to eat.
This time I sat in the area where the stools and platform used to sit in the old design, but things are much cleaner than in the past I must admit. I almost decided to go for the french fries instead of the mashed potatoes because I remember that, other than McDonald's fries, I used to think they were the best in town. Oh well, maybe another day.
All in all it was a wonderful experience. I know I'll be heading back one day, and I'm glad it's there because at the right times of the day you should be able to go in, sit right down and have a nice meal, as they have lots of choices. If there are a lot of other places like Little Gem I'm going to have to find them, but for now this is one of my favorite places.
It's amazing how fast time goes by. Friday morning I went to a seminar called 7 Habits of 7 Highly Successful People, based on the Stephen Covey book 7 Habits Of Highly Effective People. This is actually the second one I've gone to; the first time I went was in 2007, and I've missed all the others since then. Shame on me!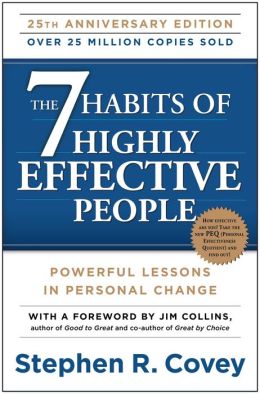 Instead of being held at the Centerstate CEO building, as these were the folks sponsoring the event, this time it was held in Recital Hall at Onondaga Community College, in a building I'd never been to before and thus was a little late in arriving; it was also snowing and raining at the same time, which figures; welcome home to me.
Matt Mulcahy of CNY Central moderated the event, and the participants, less Jason Smorel from the Syracuse Chiefs, were:
Kimberly Boynton, President & CEO, Crouse Hospital; Eileen Brophy, President, Brophy Services Inc.; Amy Collins, President & CEO, CNY Central; Bob Daino, President & CEO, WCNY TV/FM; Eric Hinman, Partner, Rounded.com; Dominic Robinson, Vice President of Community Prosperity, CenterState CEO. For just about 2 hours each presenter got up, told a little bit about how they got to where they are in the first place, and then gave their 7 habits, explaining each one. One of the most amazing things is that there were some themes that were common for all of them. As someone who writes and speaks about leadership, I was impressed that all of them believed communications and transparency with employees is very important, as well as honesty. Also, every person talked about making lists to help them concentrate on their tasks and goals, not only for the day for long term as well.
Of course I have some personal insights about each speaker as well. I have to admit that this time around, unlike in 2007, I only knew of one of the people presenting beforehand, though I'd never met her, and that was Kimberly Boynton. It's amazing how far she's gone to become the top person at Crouse Hospital, a place I used to work. What was shocking is that she mentioned how she decided not to move into the president's office and instead shares a space with her assistant. When you want to see her and walk into her office, she's right there across from her assistant; no gatekeeper for her. I assume she has a space for privacy when needed but that was a very interesting concept.
Bob Daino led off, and he was the true humorist of the group and easily the most comfortable speaker. He told an interesting story that most of us can learn a good lesson from. He mentioned that years ago a guy came into his office and asked him if he wanted the good news or the bad news. He said he wanted the bad news, so the guy told him. Then he asked what the good news was and the guy said he asked which one he wanted and that's all he was getting. Years later the guy was retiring, and he asked about that day, which the guy remembered. The guy also remembered what the good news was, but said he was taking that one with him. In essence, the point is to always listen intently, not only to what someone is saying but how they're saying it, so you can ask the right questions.
Amy Collins was interesting in that she rose to her position via sales and really only had experience in that area and not all the other areas of media. So she's been doing shadowing programs, where she follows different people around for a day or two to see what they do and to try to understand their needs. In essence, she's Undercover Boss without having to go undercover. That's important because many leaders really don't know what their employees go through and deal with on a daily basis, especially if they've never done any of those things.
Eric Hinman was something entirely different. He didn't talk about his business as much as being an Ironman triathlete, which was quite impressive as he's ranked #26 in the world. He said he does the same type of thing in business that he does as an athlete, which means planning his day, making sure to do certain things every single day because it's important to stick with a routine and take care of the details, and to always plan on getting the things you need to get done even when other things are getting in the way, such as his traveling back and forth between New York and California. He also owns other businesses locally, such as crossfit gyms.
Eileen Brophy's story was the most touching. She came to entrepreneurship unintentionally with the unexpected passing of her husband and didn't know anything about the business. She said it took her 4 years to figure it all out, and along the way realized that she didn't want to be all about the business like her husband was. So she learned how to delegate while learning everything about the business, did shadowing like Amy above, and also did some of the cleaning services to show her employees that she wasn't above getting into the mix of dirt and other nasty stuff. A crash course in business without the benefit of school or anything else; proof that it can be done.
The final presenter was Dominic Robinson, and in his own way he's helping to revitalize areas of the city that have fallen into hard times and have a low economic base. His most interesting story was saying how he talks to two people almost every single day. One is a staunch conservative who used to be a banker, and though their ideals are totally opposite the insight he gives helps Dominic see certain things clearly. The other guy is an uber liberal who, once upon a time, ran for the office of vice president of the United States via the Communist Party. He said this guy doesn't always think he's doing enough, yet keeps him grounded on the true mission of his work. Whereas I'd admit that I probably wouldn't do well with people as diametrically opposed as these two, it is a great lesson in taking opinions from others who might not always believe as you do because other points of view are always helpful in the long run.
Fantastic stuff, and a very appreciative crowd helped make the event special. I even got video face time when Matt scanned the crowd while making a video from his phone showing the enthusiasm of the people in the audience; I'll take that any day. I can't wait for next year's event.
Between my back pain and the heat, my wife and I still had a very good time at the New York State Fair this year. Although walking was a chore, we got around to see what we wanted to see, even if I didn't get my chance to touch a pig this year, which was my goal last year as well, because it was the day of the horse, and horses and I don't get along.
Before I get into my thoughts and what I did at the Fair, I'd like to quickly review a post I wrote in April regarding 5 things I wish would change at the Fair and whether any of them happened. Let's see…
1. There was one major thing at the Fair that was pretty neat. A company called Victory Lifts, the people who created chairs that could carry people up and down the steps when they couldn't walk it safely anymore came up with something else that was pretty cool that they exhibited. It's a clear small elevator that's either made of plastic or fiberglass, and though you'd have to stand in it instead of sitting down, it will get you upstairs much quicker and you can carry things easier also. They were giving kids free rides up and down, though it didn't take them too far up since they had to cap its size but I could see the benefits of this bad boy. I could only see one negative, that being what if it stopped and left you somewhere in the middle, as there was no alarm pad. However, there might be one that they didn't need at the Fair; I don't really know. Still, it was cool and something new.
2. There was a greater mix of music this year, even if I missed it all. Having Journey and Cheap Trick playing is a major coup as far as I'm concerned, and my Twitter feed blew up when Bell Biv Devoe played at Chevy Court; yup, I was feeling some jealousy as that's the day I went, but my back just couldn't handle it all. Attendance was up throughout the Fair, and that was before Monday's dollar deal.
3. I still don't know if they advertised the animals all that well, although I wasn't in town to go any earlier than the final Saturday. I do know that the program we got when we went through the gate didn't mention any special events, and the only thing I saw while walking around was calf birthing… no thanks! lol
4. I missed the Dairy building this year and it wasn't until hours later when I was at home that I remembered it; oy! I still don't know what the butter sculpture was; now that's a shame. I liked the flower displays this year in the Horticulture building but I still wanted to see more; maybe I'm just greedy.
5. There were some basketball players there on Saturday but I didn't know any of them; that's sad. I know that there were some celebrities who showed up this year, one being this lady from the Food Network (I don't know who she is) but otherwise, my request for more New York celebs wasn't met I don't believe. I think this would be a very wise move… maybe next year.
General impressions… it was hot! lol Actually, it's pretty amazing that central New York is home to many of the fried "whatevers" that were everywhere this year. This included the one and only Twinkie stuffed with a Twix bar and wrapped in bacon that there was no way I was trying this year. One thing I've learned is that every booth offering these types of things has their own batter for frying them in and last year when I tried something I was greatly disappointed because of that fact. Still, I almost pulled the trigger on the Oreo sandwich with the Reese's peanut butter cup in the middle, but instead stuck with getting an apple dumpling with a scoop of ice cream, since I missed out on that last year.
I loved this year's sand sculpture in the Center of Progress building, all about Dr. Seuss and his many characters, and think it was one of the best ever. Maybe if I could have gotten that back massage I'd have been better off but there was a long waiting list both there and in the building with the quilts and such (what is the name of that building anyway?) and I didn't want to wait for any of it. If there was one disappointment it was in the corner where fudge has always been sold and where they were always making more, which I always enjoyed seeing, but this year they were just selling and not making and maybe I got there late overall because they didn't have much to sell. So, for the first time in maybe 10 years I didn't get any fudge, which made my wife happy.
As always I loved seeing the quilts and the images, but I missed out on the trains, if they had them. I also skipped the dinosaur exhibit but overheard a guy telling his son that he'd make sure the dinosaurs didn't eat him as the boy was pulling away and crying; nope, that kid wasn't going in there. My wife walked through all the tents selling stuff and walked through the Indian Village at the beginning, but I didn't know there was supposed to be a new look to the Midway until I got home and, sad to say, we missed it. No rides for me ever, but this year there was one where two people got into a ball and were slingshot into the air, like a reverse bungee, and I have to admit that was pretty cool to see but my back would have broken; sigh…
We made it almost 2 1/2 hours before we decided to head out before it really got hot and crowded, but I'll just say there was plenty to see and leave it at that; ouch! I hope next year I'm home for the early part of the Fair because I must touch that pig, or something else exotic… and I don't mean those nasty butterflies!
Good job NY Fair people!
A couple of weeks ago I had the privilege of being invited to go to an art show at the Spark Contemporary Art Space at 1005 E Fayette St, which just happens to be across the street from Collins Barber Shop, where I've been going for haircuts for almost 39 years; small world. One of the pictures below will show what it looks like on the outside; very cool.
The guy who set it up and invited me was Isaac Bidwell, who I've interviewed twice on this blog, who's an artist in his own right, and had a few pieces he was exhibiting at this show. It cost $5 to get in, and he was telling me that they do these art shows every couple of months in different locations, always with a different theme.
The theme on this particular night was art talking about the 1980's, a period I know well, although I'll admit that there were a few pieces I didn't understand or didn't get right. For instance, one picture I thought was supposed to be Howard Stern and was told it was Joey Ramone, who I'll admit I didn't know as well.
My favorite piece of the evening was by a young lady named Marjorie Countryman, who did a nice composite of 80's cartoon characters, many of whom I knew from a different era but the overwhelming majority I didn't know; and I thought I knew the 80's. lol
There was also music. This guy named DJ Stay Gold did some interesting mixes of music. By that, I mean he would play the music of one song by a particular artist and over that he'd play the lyrics and singing of a different artist. I thought that was really cool, as I remembered something like that from the 80's when a DJ somewhere in the country first mixed the voices of Neil Diamond and Barbra Streisand from two different records on a song called You Don't Bring Me Flowers and turned it into a hit. This guy was amazing to say the least.
For someone like me, one of the other benefits is seeing the types of people that show up for these types of shows. Tattoos are the norm these days, although I'm still stunned a little bit here and there when I see nice looking women with tattoos all over the place. I'm fascinated by it, and I got a picture of this one lady named Meghan who really intrigued me… with permission of course.
I have to admit that many of the people were more fascinating than some of the art.
I'm not sure just yet if there's a central place to find out about upcoming shows but I'll reach out to Isaac to see if there's something and I'll update this post with that information if I get it. I love being able to support local artists, and I hope that one lady, who I gave some encouragement to in showing her art, does so.
I love Oswego. I went to college there, and I'm always heading up there for calzones from Pizza Villa, or a drive around the lakefront, or going up later in the afternoon every once in a while just to catch a sunset.
What I never knew about before, which is strange because it turns out I've been there often, is
Breitbeck Park
. I know you're asking how I could not know about a place I've been. Because in the 90's I used to go up to Oswego every summer for what's called
Harborfest
, which is pretty much an all weekend party and sales fest throughout the city on both sides of Bridge Street, but mainly on the west side of the city.
At night they have concerts, and on Saturday night they have a major fireworks display. Every year I'd go see the fireworks display to this one place where I could sit with friends on kind of a hill that led down to the docks where all the boats sat. I always knew where to go after the first couple of visits but I never knew it was called Brietbeck Park, and the one time I went during the day I was more interested in seeing
KC & the Sunshine Band
than in knowing where I was; that's called focus!
Anyway, it's a beautiful park at the end of north 5th and 6th Streets, small and intimate but spacious enough most of the time for people to come eat, walk their dogs, have a little picnic, walk around to look at the boats or the lake and pretty much just chill and watch one of the beautiful sunsets. Saturday I went up with my friend Scott and his wife because he had to pay off our Super Bowl bet, which was a calzone from… well, I mentioned them already.
On this night we ate those calzones in a tiny pavilion that has plastic picnic benches, and then walked around taking in the few natural sites and some of the monuments. One that threw me off was a tribute to a former theater teacher and director who I knew because one of my friends was her favorite actor in the area, and I thought that was a very nice tribute. I also finally noticed the Kingsford Bell and Tower; how the heck had I missed this before?
It was also the first time I really paid attention to where the nuclear plant and the industrial plants were. I always knew about both of them, but rarely paid much attention; that happens when you're in college, as I know many people who went to college in Oswego yet never made it to the east side.
The sunset was interesting in that it was a cloudy evening, so we didn't get to see the sun fully falling into Lake Ontario. But as it got a little later in the evening the full sun finally came out of the clouds and we got a good 10 minutes of it in all its red glory before it finally sank into the drink. We also got to see a lot of boats coming in; I guess they didn't want to be out in the water in the dark.
It was a great time, peaceful, and I know I'll be heading back up another time. It's a different view of things than where I normally go, which is the Loop where the fish and ice cream places are, close to the university. The things I keep learning about Oswego; yeah!